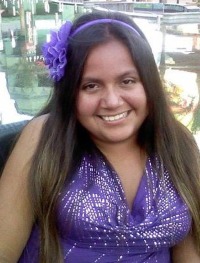 Name: Bridget Charlebois.
Age at death: 22.
Cause of death: Medical neglect.
Disability: Quadriplegic.
Died: February 2, 2014.
Location: Phoenix, Arizona, USA.
Details:
Bridget's abusive boyfriend and caregiver had already been caught once leaving her for twelve hours without food or water.
Bridget was nine months pregnant when she had a medical emergency. Instead of helping her or calling emergency services, her boyfriend let her die. By the time an ambulance was called, Bridget was dead, and it was too late to save her baby boy.
Perpetrator: Andres Bohn Reyes (Bridget's fiance), charged with two counts of murder.
Source:
Glendale caregiver arrested for murder of disabled fiancee, unborn son
Phoenix Man Accused of Murdering His Quadriplegic Fiancée and Their Unborn Child
Memories of Bridget Charlebois
Man arrested in 2014 deaths of quadriplegic fiancée, unborn son
Mother of pregnant woman: 'He watched my daughter die'
Police: Phoenix caregiver let pregnant, quadriplegic fiancee die
Caregiver arrested for murder in death of disabled fiancee, unborn son
Arizona man charged for 'killing pregnant quadriplegic fiance'
Maricopa County Man Arrested For Death Of Woman, Full Term Unborn Child
County Attorney: The Cold Case of a Cold-Hearted Lover
The Latest: Prosecutor: Caregiver 'did absolutely nothing'
Man Charged With Killing Quadriplegic And Pregnant Fiancee
Man Accused of Killing Quadriplegic Pregnant Fiancee and Her Unborn Child