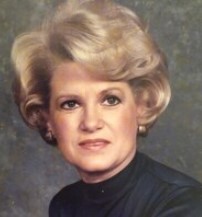 Name: Carolyn Moseley Walker.
Died: May 4, 2020.
Age at death: 86.
Cause of death: Murder-suicide.
Location: Madison, North Carolina, USA.
Disability: Alzheimer's disease, heart disease.
Details:
Carolyn's husband shot her in a murder-suicide.
Before her retirement, she worked as head of human resources for ExxonMobil. She had no children of her own, so she became a second grandmother to her great-nieces and great-nephew. Every Christmas she would go to visit her extended family, bringing gifts, teaching them card games, and making cheese crackers and homemade fudge.
Perpetrator: J. William "Bill" Walker (Husband).
Source:
Prominent Madison dentist kills ailing wife, self in small town's first murder-suicide
Before murder-suicide, Walker had planned to seek assisted living facility