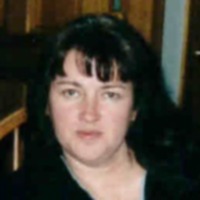 Name: Cheryl Young.
Died: June 16, 2015.
Age at death: 55.
Cause of death: Murder.
Location: Peabody, Massachusetts, USA.
Disability: Bipolar disorder.
Details:
Cheryl's boyfriend stabbed her to death in front of her five-year-old granddaughter, claiming that she had threatened the child because of her bipolar disorder. But the girl testified that Cheryl's boyfriend was lying and that her mother had never tried to hurt her.
Perpetrator: Brandon Hoar (Boyfriend), convicted of voluntary manslaughter.
Source:
Man convicted of voluntary manslaughter in stabbing death
Peabody man guilty of manslaughter in stabbing death
Peabody's Brandon Hoar ordered held without bail in murder of Cheryl Young
Child to testify in murder trial
Brandon Hoar murder trial
Death investigation underway in Peabody
Cheryl A. (Coates) Young Obituary – Peabody, Massachusetts