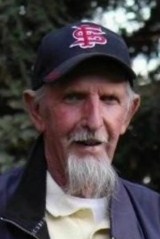 Name: Chet Scharnick.
Died: January 18, 2019.
Age at death: 84.
Cause of death: Murder.
Location: Fresno, California, USA.
Disability: Blind in one eye.
Details:
In his youth, Chet was a baseball player; as an adult he became a professional painter who painted murals in downtown Fresno.
He was found dead, and his stepdaughter was arrested for his murder. She had previously been renting an apartment from him, but was evicted when she set the building on fire.
Perpetrator: Katreeva Woolf (Stepdaughter), charged with murder, burglary, attempted arson, and possession of a stolen car.
Source:
84-year-old man murdered at Fresno home was well-known painter with big heart