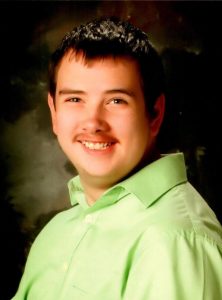 Name: Cody T. Nachtrab.
Died: March 12, 2018.
Age at death: 23.
Cause of death: Murder.
Location: Deer Creek, Wisconsin, USA.
Disability: Developmental disability.
Details:
Cody died of smoke inhalation in a fire set by his sister.
He liked tractors and enjoyed playing with his toy cars. His favorite movie was Shrek. He had a collection of backpacks.
Perpetrator: Dana L. Nachtrab (Sister), charged with first-degree reckless homicide, arson, and property damage.
Source:
Woman faces homicide charges following brother's death in house fire
Clintonville woman charged with starting fire that killed developmentally disabled brother
Woman charged with starting fire that killed developmentally disabled brother
Obituary for Cody T. Nachtrab | Eberhardt-Stevenson Funeral Home & Crematory
Deer Creek fire a homicide, authorities say
Woman admits starting fatal fire, tells police she had been dealing with stress