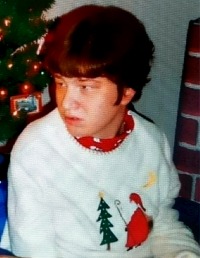 Name: Courtney Liltz.
Died: June 5, 2015.
Age at death: 28.
Cause of death: Poisoning.
Location: Rolling Meadows, Illinois, USA.
Disability: Cerebral palsy.
Details:
As a baby, Courtney was put up for adoption, but her first adoptive placement failed, and instead she had to live in an institution for people with developmental disabilities. At five, she was adopted.
Courtney was a fan of Sesame Street's Ernie. She liked going to school and using the computers there.
Courtney's adoptive mother poisoned her with an overdose of drugs. She died in the hospital nine days later.
The case was used as precedent for the trial of the killers of Alex Spourdalakis, who were both sentenced to four years and released on time served.
Case status:
Bonnie Liltz (Adoptive mother), pled guilty to involuntary manslaughter, sentenced to four years in prison, served 72 days before being released pending appeal; appeal rejected; committed suicide.
Source:
Illinois mom accused of killing daughter gets support
Friends support Schaumburg mom charged with disabled daughter's death
Schaumburg Woman's Sentence being determined in Daughter's Death
Schaumburg mom gets four years in prison for killing disabled daughter
Schaumburg mom out on bond after serving 72 days for killing disabled daughter
Mother, godmother who killed autistic teen released from prison
Court Rules Against Bonnie Liltz During Appeal
Schaumburg mother ordered back to prison for disabled daughter's death
Mom gets prison for killing disabled daughter
Mom Who Killed Disabled Daughter Loses Appeal To Drop 4-Year Sentence
Schaumburg woman who killed disabled daughter faces possible return to prison
Schaumburg mom appeals manslaughter sentence to state supreme court
4-year sentence stands for Schaumburg mom who killed disabled daughter
Bonnie Liltz on killing her daughter: 'She stayed asleep'
Bonnie Liltz hopes Illinois governor will grant her clemency
Bonnie Liltz, woman who killed disabled daughter, commits suicide
Woman who killed disabled daughter found dead 2 days before prison stint was to begin
Schaumburg mom who killed disabled daughter found dead