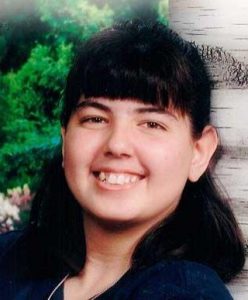 Name: Courtney Ann Nemea Turney.
Died: August 5, 2017.
Age at death: 33.
Cause of death: Abuse.
Location: Seaside, California, USA.
Disability: Unspecified special needs due to complications during birth.
Details:
Courtney moved in with a friend, only to have her so-called friend imprison her, force her to perform physical labor, starve her, and abuse her for around a decade before killing her.
Perpetrator: Corrie Denise Arriaga (Housemate), charged with first-degree murder, in addition to torture, human trafficking, false imprisonment of a dependent adult and theft from a dependent adult.
Source:
Courtney Ann Nemea Turney (1984-2017) – Find A Grave
Calif. woman arrested for torture, murder of special needs woman
DA: Seaside woman arrested for murder, torture of special needs woman
Seaside woman arrested for torture, murder of special needs woman