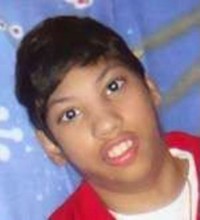 Name: Cynara Ali.
Died: February 21, 2011.
Age at death: 16.
Cause of death: Murder.
Location: Toronto, Ontario, Canada.
Disability: Cerebral palsy.
Details:
Cynara's mother called emergency services, claiming that masked intruders had killed her daughter. In reality, she had smothered Cynara with a pillow and staged the home invasion to cover up the crime. Cynara was rushed to the hospital where she died two days later.
16-year-old Cynara was a recent immigrant from Trinidad to Canada. She had been in Canada only a month before her mother killed her.
Perpetrator: Cindy Ann Sherry Ali (Mother), convicted of first-degree murder, sentenced to 25 years to life.
Source:
Toronto mom guilty of killing severely disabled teen daughter
'My baby's not breathing': 911 call of mother accused in disabled teen's death
Crown in murder trial challenges mother's story of child's death: DiManno
Mom blamed home invaders after smothering disabled daughter: Crown
Trinidadian sentenced to life in prison in Canada for killing disabled daughter