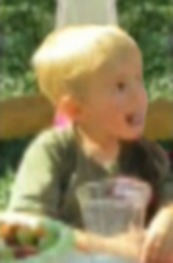 Name: Luke Schlemmer.
Died: April 1, 2014.
Age at death: 3.
Name: Daniel Schlemmer.
Died: April 5, 2014.
Age at death: 6.
Cause of death: Multiple murder.
Location: McCandless, Pennsylvania, USA.
Disability: None; mother believed they were autistic.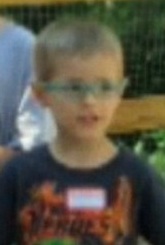 Details:
Brothers Daniel and Luke were drowned in the bathtub by their mother, because she was convinced they were autistic and would be "better off in heaven". Luke died right away; Daniel lingered on life support for a few days.
A year before, she had tried to kill them by tying them up with twine and running over them with her car several times trying to "end their suffering". They were hospitalized with broken bones, but their mother claimed it had been an accident and no action was taken. A year later, the boys were dead.
Perpetrator: Laurel Michelle Schlemmer (Mother), plead guilty to third-degree murder, sentenced to 30-80 years.
Source:
Psychiatrists say mom knew she was drowning kids
Tub-drowning suspect said she drove over her sons repeatedly a year earlier
Ability to premeditate argued with McCandless mom who drowned sons
Psychiatrists say McCandless mom is mentally ill, but knew she was killing her kids
Psychiatrists say mom understood she was killing kids in tub
Pressure drove 'ideal, Christian' mom to drown kids: witness
Psychiatrists testify in McCandless woman's drowning trial
Husband: Tub drowning suspect said she drove over their sons
Laurel Schlemmer, Pa. mom, found guilty but mentally ill in child bathtub drownings
McCandless mother found guilty of drowning her two sons
North Hills mom found guilty of murdering 2 young sons
A mother's belief her sons had disabilities led to their drowning deaths
Mother gets 30 to 80 years in sons' bathtub drownings
Monster mum hearing 'crazy voices' drowned her two sons in the bath because she wrongly believed they had autism… now she's jailed for 80 years
Monster mum drowned sons aged 3 and 6 in bathtub wrongly believing they had autism
McCandless woman who drowned two sons sentenced to 30 to 80 years in prison
Mom Sentenced For Drowning 2 Young Sons In Bathtub To Be A Better Mother To Other Son