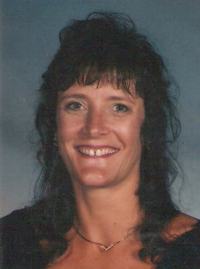 Name: Deborah "Debbie" Ann Spain Crouch.
Died: September 15, 2012.
Age at death: 53.
Cause of death: Drowning.
Location: Big Bear Lake, California, USA.
Disability: Unspecified (Wheelchair user); chronic illness.
Details:
Deborah's husband put her in the car, drove it into the lake, and left her there. Unable to escape the car, Deborah drowned. Her black lab, Onyx, was in the car with her and also drowned. At autopsy it became clear that Deborah had also been beaten before she died.
She was the mother of two sons.
Case status:
Ronald Hitchcock (Husband), convicted of second-degree murder and animal cruelty, sentenced to 15 years to life.
Source:
Big Bear Man Sentenced for Drowning His Disabled Wife and Their Dog
Man sentenced for driving dog, disabled wife into lake
Obituary: Deborah Crouch
Local Woman Identified in Swim Beach Incident
Man Convicted of Second-Degree Murder for Driving Wife, Dog Into Big Bear Lake
Man Arrested After His Girlfriend, Her Dog Found Dead Inside Submerged Vehicle news/local/Murder-Animal-Cruelty-Man-Drives-Dog-Woman-Into-Lake-San-Bernardino-Big-Bear-472147413.html">Man Convicted After Leaving Wife, Dog to Die in Car in Lake