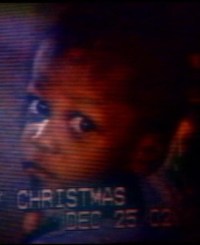 Name: Deetrick Brown.
Died: January 16, 2003.
Age at death: 2.
Cause of death: Fatal abuse.
Location: La Quinta, California, USA.
Disability: Parents claimed "drug baby", intellectual disability, autism. Seizures, possibly due to abuse.
Details:
Deetrick died of abusive head trauma that caused repeated seizures in the months before his death. His parents argued that, rather than being abused, Deetrick was a "drug baby" who had an intellectual disability. When Deetrick died, a judge ruled there wasn't enough evidence for the case to go to trial. But ten years later, the case was re-opened and reexamined, and his father and stepmother were arrested.
Perpetrator: Patricia Brown (Stepmother), convicted of second-degree murder; Derrick Brown (Father), charges dropped.
Source:
Closing Arguments Scheduled in Trial of La Quinta Woman Accused in Toddler's Murder
Husband acquitted, testimony continues for wife in toddler murder trial
New Trial Sought For La Quinta Woman Convicted In Toddler's Death 13 Years After It Happened
New Trial Sought For RivCo Woman Convicted in Toddler's Death 13 Years After It Happened