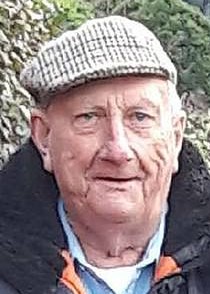 Name: Desmond Wooding.
Died: June 24, 2019.
Age at death: 80.
Cause of death: Murder.
Location: Droitwich, Worcestershire, England, UK.
Disability: Mobility impaired.
Details:
Desmond's grand-nephew stabbed him to death with a knife.
He was a sociable man who often stopped to chat with neighbors when he rode his red mobility scooter around town.
Perpetrator: Adam Mason (grand-nephew), convicted of murder, sentenced to 20 years to life; Mark Mason (Adam's uncle), charged with assisting an offender.
Source:
Murder suspect, 32, is arrested over killing of disabled pensioner, 80
'Well known' pensioner, 80, was stabbed to death in his own home
Man, 80, 'last seen on mobility scooter' found stabbed to death in own home
Disabled pensioner, 80, is stabbed to death in his own home as cops launch murder probe
Man 'stabbed disabled great-uncle, 80, to death and left him in pool of blood'
Man jailed for brutal murder of 80-year-old great-uncle