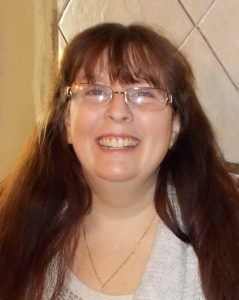 Name: Donita Elliott.
Died: August 8, 2017.
Age at death: 47.
Cause of death: Gunshot.
Location: Lafayette, Indiana, USA.
Disability: Bipolar disorder.
Details:
Donita was shot by her husband, who claimed he had done it in self-defense because she had bipolar disorder and was coming at him with a knife. Later on, a recording on his cell phone recording proved that he had shot her, refused to help as he watched her die, and planted the knife himself.
She was a devout Presbyterian and avid cook who loved cats and kittens.
Case status:
Patrick Elliott (Husband), convicted of murder, sentenced to 75 years.
Source:
Elliott sentenced to 75 years for killing his wife
Husband guilty of murder for killing his mentally ill wife
Patrick Elliott in letter to church: 'My choice included her death'
Donita Marie Elliott: Obituary
Ind. Man Allegedly Recorded Himself Shooting Wife and Watching Her Die as She Begged for Help
Police called to victim's house hours before fatal fight
Husband shot wife and watched her die, police said
Husband Claims Self-Defense In Murder Of His Wife
Suspect recorded killing of his wife on his cellphone, sheriff says