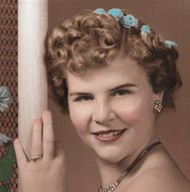 Name: Donna Featherstone.
Died: January 25, 2019.
Age at death: 78.
Cause of death: Septic shock, pneumonia.
Location: Pleasant Grove, Utah, USA.
Disability: Mobility impaired.
Details:
Donna was found on her couch, in very poor condition, and the paramedic who took her to the hospital reported that she said had been forced to sit in her own waste and not been moved from the couch for the past two weeks. She was taken to the hospital in poor condition and died the next day from pneumonia and sepsis due to infected pressure sores.
She and her husband had worked as owners and administrators of a nursing home. Her cousin remembers her infectious smile and bubbly personality; getting a hug from her was, she says, "like a huge pillow just enveloping you." Her hobby was researching her family's genealogy.
Case status:
Mackey Featherstone (Son), charged with aggravated abuse of an elder adult.
Source:
Donna Jeanne Austin Featherstone (1940-2019)
Police: Pleasant Grove man arrested after leaving mother in deplorable conditions
Donna Jeanne Featherstone – View Obituary & Service Information
Pleasant Grove woman dies after living two weeks in 'horrendous' conditions