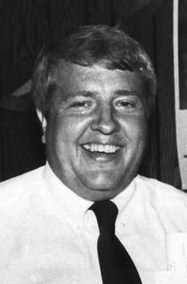 Name: Ed Dossett.
Died: August 12, 1992.
Age at death: 44.
Cause of death: Murder.
Location: Knoxville, Tennessee, USA.
Disability: Terminal cancer.
Details:
Ed was drugged with an overdose of morphine; then he was placed in a cattle pen, where he was trampled. The incident was initially written off as an agricultural accident until his wife, charged with killing her second husband, David Leath, came under suspicion for Ed's death as well.
Ed Dossett served as the Knox County District Attorney General.
Case status:
Raynella Leath (Wife), charged with murder, convicted; conviction overturned, judge declared insufficient evidence to re-try the case.
Source:
Raynella Leath
Tennessee Woman Accused in a Trail of Death
Widow indicted in death once ruled a farm accident
Raynella Dossett Leath
Jury selection in accused black widow case underway
Testimony begins for woman accused of killing both of her husbands
Knox medical examiner calls death 'homicide' in accused black widow trial