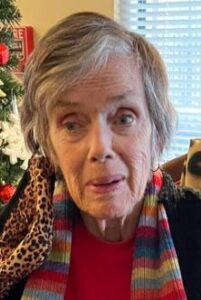 Name: Gertie Duncan.
Died: May 9, 2022.
Age at death: 79.
Cause of death: Gunshot.
Location: Leasburg, North Carolina, USA.
Disability: Dementia.
Details:
Gertie's husband shot her dead, called the police, shot himself, and was taken to the hospital where he died the next day.
Case Status:
Jerry Duncan (Husband), deceased.
Sources:
Family: Person County couple's murder-suicide was an act of love :
Gertie Kendrick Duncan, age 79
Person County man kills wife, then shoots himself, sheriff says