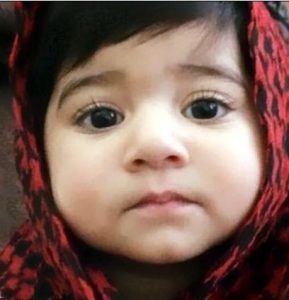 Name: Inaya Ahmed.
Died: April 20, 2016.
Age at death: 14 months.
Cause of death: Fatal abuse.
Location: Glasgow, Scotland, UK.
Disability: Prematurity, feeding difficulties.
Details:
Inaya was abused by her mother, who used to force-feed her, yell at her, and strike her. She was murdered by her mother by shaking and smothering with a pillow.
Perpetrator: Sadia Ahmed (Mother), charged with murder.
Source:
Sadia Ahmed 'murdered baby by placing a cushion over head' | Daily Mail Online
Mother, 26, who suffered with post-natal depression 'murdered toddler'
Toddler murder trial told of screams