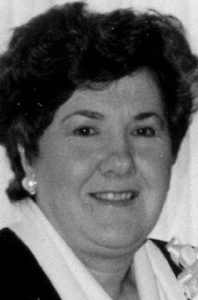 Name: Irene Carter.
Died: January 13, 2016.
Age at death: 78.
Cause of death: Murder.
Location: Lethbridge, Alberta, Canada.
Disability: Schizophrenia.
Details:
Irene loved gardening and kept an immaculate yard.
When Irene had a psychotic episode, her daughter took over power of attorney and gradually took away her freedom, selling her cars and taking her bank cards. When her daughter remortgaged her house and Irene protested, her daughter stabbed her, slammed her head against the floor, and threw her down the stairs, killing her.
Perpetrator: Lisa Freihaut (Adoptive daughter), pleaded guilty to second-degree murder, sentenced to 11 years to life.
Source:
Gambling addict who stabbed elderly mother to death in dispute over money pleads guilty to murder
Calgary woman who begged for information on her mom's killing pleads guilty to her murder
Lisa Freihaut Charged With Stabbing Death Of Her Mother Irene Carter
CARTER Irene › Gone But Not Forgotten