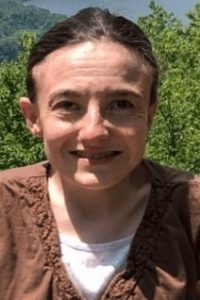 Name: Jaime Rae Feden.
Died: October 5, 2019 (Body found, last seen September 15, 2019).
Age at death: 33.
Cause of death: Asphyxiation.
Location: Las Vegas, Nevada, USA.
Disability: Vater syndrome.
Details:
Jamie's ex-boyfriend, with whom she still spent time, took her to Las Vegas on vacation with the promise he would find a home for them. Then he drove her out into the desert, saying they were going to do a photoshoot. There, he suffocated her by wrapping her nose and mouth in duct tape and tried to cover up her death by pretending to be her on Facebook. When her body was found dumped in the desert, he was arrested, and it came out he was already married to someone else.
Jamie was sweet-natured, strong-willed and independent. She wanted to go to college and become a medical assistant, and had recently held a job at a care home. She had a four-leaf clover tattoo in honor of her uncle, brother, and mother, who died when she was a child.
Case status:
John Matthew Chapman (Boyfriend), charged with kidnapping, obstructing administration of law, and criminal use of a communication facility.
Source:
Man Living 'Double Life' Allegedly Drove Special Needs Girlfriend To Vegas Desert, Suffocated Her
A Married Man Leading A "Double Life" Allegedly Killed His Girlfriend And Pretended To Be Her On Facebook
Man believed to have killed disabled girlfriend after luring her to Nevada desert with promise of BDSM photoshoot
Man 'lured disabled ex to the desert, suffocated her then dumped her body'