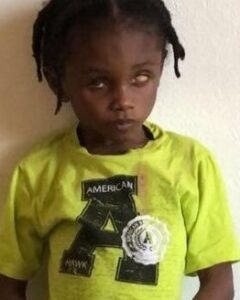 Name: Jamarion Javante Delancy.
Died: November 18, 2020.
Age at death: 5.
Cause of death: Abuse.
Location: St. Louis, Missouri, USA.
Disability: Blind, developmental disability, used leg braces.
Details:
Jamarion's mother was at the hospital, having a baby. She left Jamarion and his big sister with her boyfriend, who beat Jamarion to death.
Perpetrator: Yoshuah Dallas (Mother's boyfriend), charged with abuse or neglect of a child resulting in death.
Source:
Donations as far away as France pile up after blind boy killed in St. Louis County
5-Year-Old Blind Boy Beaten to Death While Mom Gives Birth: Cops
'She has to bring a baby home from the hospital while planning her son's funeral' | St. Louis County police union raising money for victim's family
As mom gives birth at hospital, boyfriend beats her blind 5-year-old son to death: Police
St. Louis police raising funds to help family of blind boy who was beaten to death
Please help the Delancy family