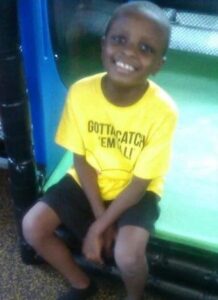 Name: James Rashard Lewis.
Died: September 29, 2021.
Age at death: 10.
Cause of death: Throat cut.
Location: Waco, Texas, USA.
Disability: Unspecified.
Details:
James was found dead at home, with his throat cut. His father, who police say was covered in blood and attempted to evade arrest, was charged with murder.
Neighbors often saw James running back and forth in the hallways and up and down the steps of their apartment complex.
Case Status:
Bronchae Defraunce Lewis (Father), charged with capital murder.
Sources:
Waco man indicted in September death of 10-year-old son
Waco 10-year-old slain Wednesday identified
Affidavit details how Waco man allegedly murdered 10-year-old son