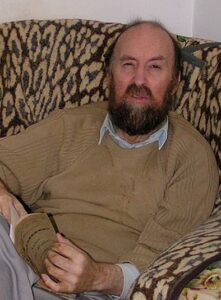 Name: James "Anthony" Sootheran.
Died: March 18, 2014.
Age at death: 59.
Cause of death: Neglect.
Location: South Newington, Oxfordshire, England, UK.
Disability: Mental illness.
Details:
James lived with his elderly mother and a couple who cared for them. He and his mother owned a large property. After James's mother died, his caregiver and her husband decided that they wanted the family's money, so they forged a will that entitled them to an inheritance. Realizing that they couldn't inherit until James was dead, they took advantage of his mental illness and tendency to self-neglect. They locked him in a single filthy room where he starved to death.
Mr. Sootheran was a retired auctioneer's clerk.
Perpetrator: Lynda and Wayne Rickard (Tenants, household members), charged with murder.
Source:
Oxfordshire couple starved man to death for windfall, court hears
Husband and wife starved their live-in landlord to death, court hears