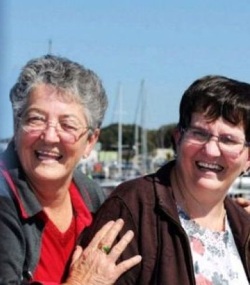 Name: Janice Frescura.
Age at death: 68.
Disability: Lung cancer.
Name: Robyn Frescura.
Age at death: 50.
Disability: Unspecified.
Died: November 3, 2016.
Cause of death: Gunshot.
Location: Booral, Queensland, Australia.
Details:
Janice and her daughter Robyn were shot to death in a murder-suicide.
Case status:
John Frescura (Husband/father), deceased.
Source:
Three dead in apparent murder-suicide
Father calls police during murder-suicide
Three dead in suspected murder-suicide on Queensland's Fraser Coast