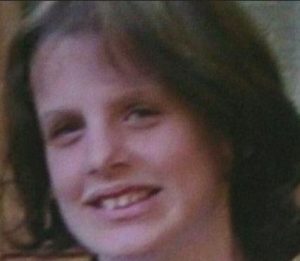 Name: Jessica Watkins.
Died: May 4, 2014.
Age at death: 21.
Cause of death: Stabbed, strangled.
Location: Newport, Wales, UK.
Disability: Learning disability, ADHD, autism spectrum disorder.
Details:
Jessica was an extrovert who liked to party. She was a gaming fan who frequented Newport City Gaming, a club that creates videos and live shows based on video games.
Jessica was abused by her boyfriend, who finally killed her by stabbing and strangling her. He had nearly strangled her a month earlier, but the people who completed a Vulnerable Adult Review on her situation did nothing to help, and Jessica returned to her boyfriend.
Case status:
Kristopher Mitchell (Boyfriend), convicted of murder, sentenced to 16 years 8 months to life.
Source:
Autism Memorial: Jessica Watkins
Woman murdered by her boyfriend had been strangled by him a month before – Wales Online
Kristopher Mitchell jailed for Jessica Watkins murder
Newport man, Kristopher Mitchell, admits murder of Jessica Watkins whose body was found in the bath of a house on Bryn Bevan, Brynglas
Jessica Watkins' murder 'could not have been prevented' – report finds
'This was a brutal attack on a defenceless 21-year-old': Boyfriend jailed for fatally stabbing Jessica Watkins 27 times in his bathroom