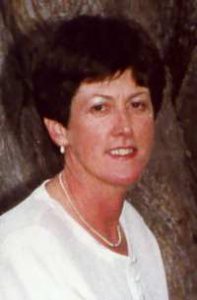 Name: Jillian Thomas.
Died: October 4, 1999.
Age at death: 45.
Cause of death: Murder.
Location: Canterbury, New Zealand.
Disability: Multiple sclerosis.
Details:
Having found a new girlfriend, Jillian's husband killed or incapacitated her before putting her body into the family car and setting it on fire.
Jillian had a Master's degree in English and a teaching certificate; she worked for years teaching English and French.
Perpetrator: Kevin Harmer (Husband), convicted of murder, out on parole after 14 years in prison.
Source:
A killer in the Christchurch Botanic Gardens
Canterbury man jailed for burning his wife to death out on parole
Injustice Trust – Jillian Faye Thomas
The farmer, the dead wife, the escort and the murder trial
Wife killer Kevin Harmer released from prison