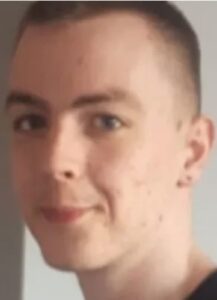 Name: Joe Pooley.
Died: August 7, 2018.
Age at death: 22.
Cause of death: Murder.
Location: Ipswitch, England, UK.
Disability: Autism.
Details:
Joe's girlfriend encouraged three of her friends while they beat Joe up, threw him into the river, and held his head under until he drowned.
Perpetrator: Sean Palmer, Sebastian Smith, Becki West-Davidson (Girlfriend), and Lisa-Marie Smith, all charged with murder.
Source:
Murder accused told mother 'I held his head under water', court hears
Murder accused 'bullied and ganged up' on autistic man found dead in river
Joe Pooley death: Vulnerable man 'attacked and thrown into river'
Joe Pooley death: Mother 'frustrated' by Ipswich murder trial delay
Murder accused 'bragged about killing', court hears
Court told pair panicked after alleged attack on Joe Pooley
Murder accused allegedly tried to cover his tracks – court told
Joe Pooley death: Gang 'attacked vulnerable man and threw him into river'