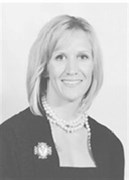 Name: Johanna Hove-Becker.
Died: October 8, 2015.
Age at death: 32.
Cause of death: Murder.
Location: Mons, Belgium.
Disability: History of mental illness.
Details:
Johanna had had bulimia as a teenager, but recovered and went on to become a psychologist. When she was 32 years old, her husband drugged her and pushed her out of a window and tried to pass it off as suicide due to mental illness.
Perpetrator: Craig R. Becker (Husband), charged with murder.
Source:
War Hero Claims Navy Abandoned Him, Others Cry Murder
Johanna Hove-Becker Obituary