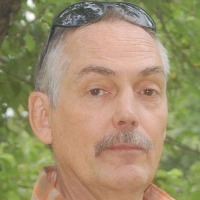 Name: John "Johnny Asia" W. Owings.
Died: November 19, 2016.
Age at death: 65.
Cause of death: Murder.
Location: Phoenicia, New York, USA.
Disability: Chronic illness, including Lyme disease.
Details:
Johnny's wife poisoned him with prescription medication in a glass of wine.
He was a talented guitar player.
Perpetrator: Solane H. Verraine (Wife), charged with second-degree murder.
Source:
Friends of Phoenicia couple shocked by murder charge
Phoenicia woman charged with murder after death in Route 214 apartment
Facebook: Johnny Asia
Johnny Asia Guitarist from the Future