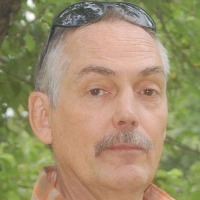 Name: John "Johnny Asia" W. Owings.
Died: November 19, 2016.
Age at death: 65.
Cause of death: Murder.
Location: Phoenicia, New York, USA.
Disability: Chronic illness, including Lyme disease.
Details:
Johnny's wife poisoned him with prescription medication in a glass of wine.
He was a talented guitar player.
Case status:
Solane H. Verraine (Wife), pled guilty to manslaughter, sentenced to time served and released.
Source:
After more than a year in jail for assisting in her husband's suicide, Solane Verraine reflects
Friends of Phoenicia couple shocked by murder charge
Phoenicia woman charged with murder after death in Route 214 apartment
Facebook: Johnny Asia
Johnny Asia Guitarist from the Future