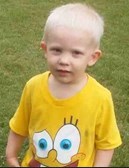 Name: Jonathan "JJ" Schmoyer.
Died: September 29, 2018.
Age at death: 2.
Cause of death: Multiple murder-suicide.
Location: Allentown, Pennsylvania, USA.
Disability: Suspected autism.
Details:
JJ's father rigged his car to explode. He put JJ in the car seat, lured 66-year-old family friend David Hallman into the car, and set off the explosives. All three were killed.
In suicide letters left behind, the killer mentioned that he "had something against autism, which he suspected JJ had."
From JJ's obituary:
"JJ was a loving, intelligent and inquisitive child who loved to explore, laugh, take walks, roller skate and play patty-cake. JJ also loved to eat Subway meatball sandwiches and he adored Thomas the Tank [Engine] and his Spider-Man and SpongeBob t-shirts."
Perpetrator: Jacob Schmoyer (Father).
Source:
View Jonathan Schmoyer's Obituary on mcall.com and share memories
Cops: 'Miserable' dad rigged car to explode, killing 2-year-old son, friend and himself
Allentown car explosion: Jacob Schmoyer committed murder-suicide using homemade explosives, ATF says
Allentown Car Bomb: Mystery Surrounds Grisly Deaths of 2 Men and Child in Explosion
Allentown car explosion: Toddler's mom searching for answers, too