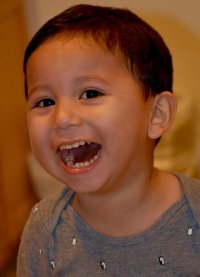 Name: Jose "Pepe" Castillo-Cisneros.
Died: May 23, 2016.
Age at death: 3.
Cause of death: Murder.
Location: Battle Ground, Oregon, USA.
Disability: Autism.
Details:
Pepe was beaten and stabbed to death by his mother's boyfriend because he cried about a movie he didn't want to watch.
He liked Mickey Mouse.
Perpetrator: Ricardo Gutierrez (Mother's boyfriend), charged with murder.
Source:
Man faces murder allegation in Battle Ground boy's death
GoFundMe account started for family of toddler allegedly killed by mom's boyfriend
Washington man charged with murder of girlfriend's autistic three-year-old son
Three-year-old BG boy allegedly murdered by mother's boyfriend
Man faces murder allegation in Battle Ground boy's death
Murder trial begins in fatal beating of Battle Ground toddler
Murder trial looks at special needs of toddler who was killed
Testimony describes murder suspect's dislike of 3-year-old