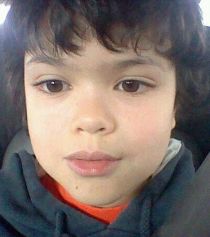 Name: Julian Pintar.
Died: October 1, 2011.
Age at death: 11.
Cause of death: Fatal abuse.
Location: Kandos, New South Wales, Australia.
Disability: Autism, neurocutaneous melanosis.
Details:
Julian died of long-term abuse and neglect. He had been tied to a chair for long periods of time, expected to sleep upright, in a garden shed. He had also been sprayed with cold water and then left in the shed, causing hypothermia which was particularly dangerous to this already thin boy, weakened by malnutrition. By the time he was found unresponsive and taken to the hospital, he was dead. An autopsy also found blood poisoning and internal injuries.
Perpetrator: Stepfather, pleaded guilty to manslaughter; mother, charged with manslaughter.
Source: 11-year-old male, Name Unknown
Boy with autism died after being bound to chair and showered in cold water: court
Magician pleads guilty to unlawful death of autistic boy left to freeze in shed