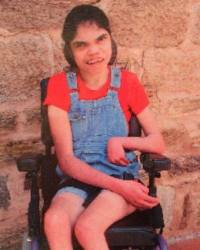 Name: Kate Bugmy.
Died: June 28, 2007.
Age at death: 26.
Cause of death: Neglect.
Location: Broken Hill, New South Wales, Australia.
Disability: Cerebral palsy, epilepsy, intellectual disability.
Details:
Kate's father had been her primary caregiver. When he died suddenly, her mother and sister took over. They neglected her; they stopped bringing Kate to her day program, and her relatives noticed that she seemed sad. She died of malnutrition and systemic blood poisoning from infected bedsores.
Perpetrator: Daphne Hall (mother) and Jenna Bugmy (sister), no charges.
Source:
FINDING AFTER AN INQUEST INTO THE DEATH OF KATE THERESE BUGMY
NSW bed sore death could have been prevented: Coroner
System failed disabled woman who died at 26
Inquiry into services provided or funded by the department of Ageing, disability and home care