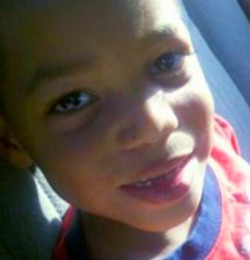 Name: Kentae Williams.
Died: April 28, 2017.
Age at death: 10.
Cause of death: Drowning.
Location: Decatur, Illinois, USA.
Disability: Autism.
Details:
Kentae's mother gave him up for adoption because she was only fourteen when she gave birth. The boy stayed with his grandparents until he was taken by children's services and eventually adopted.
Kentae's adoptive father beat him with a belt, burned his feet with boiling water, and finally drowned him in the bathtub.
Case status:
Leon Williams Sr. (Adoptive father), convicted of murder, sentenced to life plus 65 years.
Source:
Autism Memorial: Kentae Williams
Police: Man drowns autistic son in bathtub just months after he adopted him
Man Allegedly Drowned His Autistic Adopted Son In Bathtub
DFCS sued over homicide drowning of autistic boy, 10, in DeKalb
'You're going to die tonight': He held autistic son under tub water to punish him, prosecutors say
DeKalb dad claims autistic son, 10, killed himself — then admits lie
'Dad' who drowned autistic son in bathtub had adopted the little boy just months before, to 'fill a void'
Man gets life plus 65 years for killing adopted autistic son