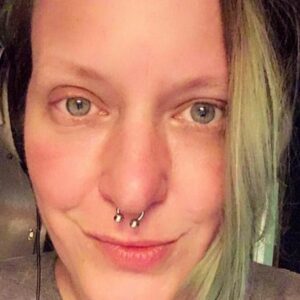 Name: Leslie Lynn Hartman.
Died: August 26, 2020.
Age at death: 46.
Cause of death: Gunshot.
Location: Denton, Texas, USA.
Disability: Paralysis, wheelchair user.
Details:
Leslie's boyfriend, a sheriff's deputy, allegedly shot her, then claimed she had shot herself. Instant messages show that they were arguing about him shooting a milk bottle in the backyard. Later messages include a picture of him holding a pistol and a message police say refers to him shooting her. He also wiped his phone before police could take it into evidence.
Leslie made stained glass and jewelry and was excited about getting a new puppy. She was a nature-lover who cared about the environment, and in her last text she wrote about how gorgeous the rain was.
Case status:
Jay Allen Rotter (Boyfriend), charged with murder and tampering with evidence.
Source:
Tx. Cop Claimed His Girlfriend Killed Herself, But Police Say He Killed Her, Bragged About It Online
Tarrant County deputy hid texts prior to arrest in his girlfriend's murder, police say
Texas sheriff's deputy accused of murdering girlfriend
Deputy who said girlfriend shot herself charged with her murder
Texas deputy fatally shot girlfriend, then claimed it was suicide, cops say
Texas sheriff's deputy accused of murdering wheelchair-bound girlfriend, claiming it was suicide