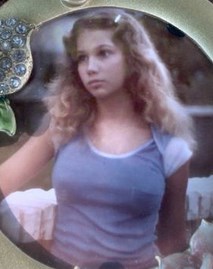 Name: Lorraine Miranda.
Died: December 5, 1988.
Age at death: 24.
Cause of death: Murder.
Location: Graniteville, New York, USA.
Disability: Cerebral palsy.
Details:
Lorraine was strangled and stabbed to death by her fiance. He tried to make it look like a burglary, but was caught and arrested.
She worked as a therapist with children who, like her, had cerebral palsy.
Perpetrator: Chris Patterson (Fiance); convicted of murder, sentenced to 15 years to life.
Source:
S.I. man who killed, mutilated disabled fiancee in 1988 denied parole again
Staten Island man, who brutally murdered fiancee 25 years ago, denied parole for sixth time