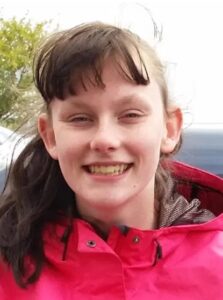 Name: Louise Smith.
Died: May 8, 2020.
Age at death: 16.
Cause of death: Blunt trauma.
Location: Havant, Hampshire, England, UK.
Disability: Mental illness.
Details:
Louise's uncle killed her by punching her in the face repeatedly until she died. Police described the murder as "sexually motivated."
Case status:
Shane Mays (Uncle), convicted of murder, sentenced to 25 years to life.
Source:
'A monster': Uncle jailed for life over 16-year-old's 'sexually motivated' murder
Louise Smith murder: Social workers probed after uncle found guilty
Uncle jailed for life for 'sexual murder' of Louise Smith, 16, in woods