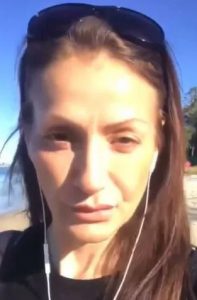 Name: Lourdi "Lordy" Ramadan.
Died: April 23, 2021.
Age at death: 48.
Cause of death: Homicide.
Location: Gold Coast, Queensland, Australia.
Disability: Fibromyalgia.
Details:
Lordy was found dead inside the home she and her partner, who also served as her caregiver, shared, along with the body of her partner.
Lordy used to buy coffee for, and give money to, her homeless neighbors. She would do anything for her family.
Case Status:
Craig Bouma (Partner), committed suicide.
Source:
Family of woman who died in suspected murder-suicide says there were no signs her partner might kill her
Woman found stuffed into chest named as chilling note emerges
Brother of woman who died in suspected murder-suicide says there were no signs her partner might kill her
Help bring Lordy home, organized by Alex Ramadan
'Taken too soon': Woman found in Gold Coast chest identified, as family starts fundraiser
'Tragic event': Woman found in furniture chest in suspected Gold Coast murder-suicide identified
Tributes flow after suspected Gold Coast murder suicide
Gold Coast murder-suicide victim mourned by her heartbroken family