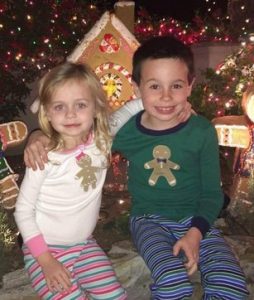 Name: Luke Dawson.
Age at death: 9.
Disability: Anxiety.
Name: Aubrey "Bree" Dawson.
Age at death: 5.
Disability: None; killer believed she would inherit depression.
Died: December 9, 2017.
Cause of death: Multiple murder-suicide.
Location: North Richland Hills, Texas, USA.
Details:
Luke was an adventurous boy who liked sports and played basketball, baseball, and soccer.
Bree wanted to be a NICU nurse like her mother. She liked learning about neonatal medicine and playing with her toy kitchen.
Luke and Bree were both shot to death by their father, who decided to end their lives before he committed suicide because he believed they would inherit his mental illness.
Perpetrator: Christopher Dawson (Father).
Source:
Dad kills his two kids 'because he feared they would get his depression'
Surgeon shot dead children then himself 'fearing they would inherit depression'
Surgeon battling depression kills himself and his two kids
Surgeon battling depression kills himself and his two kids, 5 and 9
Aubrey Dawson's Obituary
Luke Dawson's Obituary
Christopher Chad Dawson's Obituary