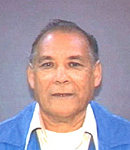 Name: Manuel Reyes.
Age at death: 85.
Disability: Double amputee (Legs).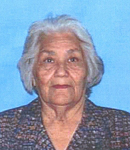 Name: Rita Morales.
Age at death: 87.
Disability: Elderly disabled.
Location: Canoga Park, Los Angeles, California, USA.
Died: April 30, 2010.
Cause of death: Multiple murder.
Details:
Manuel and Rita were both killed by their caregiver, who was Rita's son and Manuel's nephew. They were bludgeoned to death with a hammer; Rita was also stabbed.
Perpetrator: Arthur Reyes Morales (Son, Nephew), pleaded guilty to two counts of second-degree murder.
Source:
Judge finds Canoga Park man was sane when he killed his elderly mother, uncle
Hammer killer sane when he murdered 87-year-old mom, 85-year-old double-amputee uncle
Manuel Reyes, 85
Rita Morales, 87