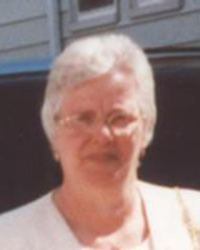 Name: Maria Branco.
Died: April 13, 2016.
Age at death: 78.
Cause of death: Neglect.
Location: Fall River, Massachusetts, USA.
Disability: Elderly disabled; mobility impaired.
Details:
Maria and her three children lived together. She and her two daughters Lucy and Filomena, both intellectually disabled, depended on her third child, a son, to care for them. However, he habitually beat and neglected Maria and her daughters.
When Maria was taken to the hospital with injuries from a severe beating, police arrested her son and went to her house to check on her daughters. They were locked into the house and tried desperately to get out to the police officers; when police got the door open, they found both women neglected and battered but alive.
After four days in the hospital, Maria died from sepsis due to her infected bedsores, complicated by starvation and injuries from beatings. Her daughters survived, but are reported to be "in poor condition" as of July 2016.
Perpetrator: Antonio M. Branco (Son), convicted of manslaughter, sentenced to 8-10 years in prison.
Source:
Man convicted in neglect death of his mother sues Fall River Police
DA: Man Murders Mother, Abuses Disabled Sisters
Fall River man accused of murdering mother, abusing disabled sisters pleads not guilty, held without bail
Fall River man charged with murdering his mother, assaulting his disabled sisters
Fall River man indicted in elder abuse case
Fall River man to face 'disturbing' charges in murder of his mother
Fall River man sentenced for letting his mother die painful death