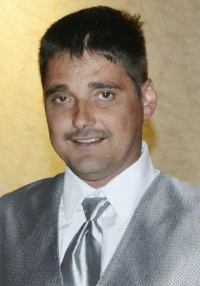 Name: Martin Duram.
Died: May 13, 2015.
Age at death: 46.
Cause of death: Gunshot.
Location: Sand Lake, Michigan, USA.
Disability: TBI.
Details:
Martin was found in his bed, shot five times, with his wife, who was barely alive and had a single gunshot wound, nearby. On a table was a suicide letter written by his wife.
After taking in Martin's African gray parrot, Bud, Martin's family heard the parrot mimicking the sounds of an intense argument, and then of Martin asking somebody not to shoot. With the parrot's evidence, Martin's wife was convicted of murder.
Case status:
Glenna Duram (Wife), convicted of murder, sentenced to life without parole.
Source:
Wife sentenced to life in husband's murder
Winged murder witness: 'Don't f—ing shoot'
Parrot Witnessed Michigan Man's Murder, Parents Believe
8 months after husband was fatally shot and wife injured, police still trying to solve puzzle
Death of Sand Lake area man investigated as homicide, wife remains hospitalized
Jury Convicts Woman of Husband's Murder After Pet Parrot Recalls Voice Screaming 'Don't Shoot'
Parrot Witnesses Murder, Michigan Woman Convicted