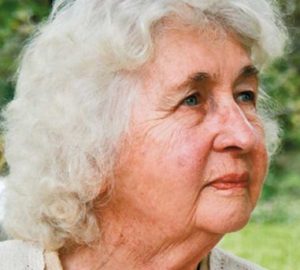 Name: Dr. Mary E. White.
Died: August 5, 2018.
Age at death: 92.
Cause of death: Murder.
Location: Bundanoon, New South Wales, Australia.
Disability: Vascular dementia.
Details:
Mary White's daughter went to the aged care home where she lived and poisoned her with an overdose of medication.
Dr. White was a scientist who studied environment, biodiversity and climate change. She wrote books on environmental sciences and created the Australian Museum's fossil collection. She also created the Falls Forest Retreat, a rainforest sanctuary in New South Wales. Dr. White was named a Member of the Order of Australia for her services to botany.
Perpetrator: Barbara Eckersley (Daughter), charged with murder.
Source:
Daughter accused of mother's nursing home murder to face trial
Dr Mary White – Paleobotanist
Woman, 92, 'murdered by her daughter' is an award-winning doctor
Woman, 67, charged with killing her 92-year-old mother in nursing home
Woman charged with murder over death of elderly mother
Former Canberra woman accused of killing her mother granted bail
Famed environmental scientist Mary White allegedly murdered by daughter
Dr Mary White's daughter granted bail after being charged with her murder
Dr Mary White's daughter charged with her murder
Nursing home murder: Woman charged with killing her elderly mother
Murder charge defendant granted bail variation in Goulburn Local Court