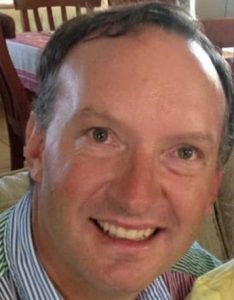 Name: Mathew Dunbar.
Died: August 2, 2017.
Age at death: 42.
Cause of death: Suffocated due to helium inhalation.
Location: Walcha, New South Wales, Australia.
Disability: Depression, leg injury.
Details:
Mathew was a farmer who used his land to raise sheep.
After he made her the sole heir of his large property, Mathew's partner made up a cocktail of sedatives and fed it to Mathew; when he was unconscious she gassed him with helium. She claimed that Mathew had committed suicide due to his depression, but when police checked her computer, they found evidence that they say shows she had been researching how to commit murder. Mathew's partner had also been arrested and charged with attempted murder years ago for setting the house on fire with her previous husband inside, but that charge was withdrawn.
Case status:
Natasha Beth Darcy (Partner), convicted of murder.
Source:
Natasha Beth Darcy found guilty of murdering partner after saying he had taken his own life | Daily Mail Online
NSW woman 'not upset' at partner's death
Nutribullet used to blend cocktail of drugs in grazier murder: court
Woman charged over death of NSW farmer allegedly searched 'murder' before his death