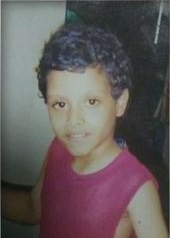 Name: Matthew Tirado.
Died: February 14, 2017.
Age at death: 17.
Cause of death: Neglect/Abuse.
Location: Hartford, Connecticut, USA.
Disability: Autism.
Details:
When Matthew was brought to the hospital, he was dying from severe malnutrition, with bruises all over his body. He weighed only 88 pounds and had broken ribs when he died from malnutrition, dehydration, and fatal child abuse.
Perpetrator: Katiria Tirado (Mother), pleaded no contest to manslaughter, sentenced to 11 years in prison.
Source:
Hartford Mother Charged In Death Of Malnourished, Autistic Teen
Hartford PD: Autistic teen suffered multiple cuts and bruises prior to death
Mother to face judge after malnourished, abused teen with autism dies
Woman charged in connection with autistic teen son's death
Court documents show nonverbal autistic teen was starved, abused and neglected
Mother to face judge after malnourished, abused teen with autism dies
Family Admonishes 'System's' Failure At Wake For Malnourished Teen
Questions raised on school liability after teen dies of malnourishment, abuse
'He's Very Weak,' Mother Tells 911 Hours Before Malnourished Teen's Death
Death of Autistic, Emaciated Hartford Teen Ruled Homicide
Death of autistic teen who was abused by his mom is ruled a homicide
Medical Examiner Rules Neglected Teen's Death A Homicide; Mother Faces Increased Charges
US mom charged with first-degree manslaughter of underweight autistic teen
'He Looks Like He's Dying': Mother Faces Manslaughter In Death Of Malnourished Teen
Mum charged with manslaughter of underweight autistic teen
Charges Upped to Manslaughter in Hartford Autistic Teen's Death
Mother Faces Upgraded Charges In Death Of Autistic Son
Mom of abused, starved autistic Hartford teen charged with manslaughter
Mom charged with manslaughter of underweight autistic teen
Mother Accused Of Manslaughter In Death Of Autistic Son Barred From Contacting Father
Child advocate finds many lapses preceded death of Hartford youth
Despite Danger Signs, DCF Never Made Contact With Matthew Tirado, Closed Case 4 Weeks Before Disabled Teen's Starvation Death
'He Looks Like He's Dying': Mother Faces Manslaughter In Death Of Malnourished Teen
Autistic Teen's Malnutrition Death Was Preventable: Report
State child advocate seeks to increase safety for disabled kids
Report finds death of malnourished, abused teen's was 'preventable'
911 calls released following death of malnourished, abused teen who had autism
Matthew Tirado Final Report
Lawmaker: DCF 'Gave Up' In Teen's Starvation Death
Connecticut mom pleads guilty in death of disabled teen son
Mom who starved autistic son to death pleads guilty
Hartford mom pleads guilty in death of disabled teen son
Mom pleads guilty to manslaughter of her underweight autistic son
Mom who starved autistic son sentenced to prison
Mother who starved autistic son to death sentenced to 11 years in prison
Mother who starved son with autism to death sentenced to 11 years in prison
Mum who starved autistic son to death gets prison sentence
DCF closes case A MONTH before mom starves disabled teen son to death
Death of autistic teen sparks homeschool debate
17-Year-Old with Autism Starved to Death by His Mom Weighed Just 84 Lbs.: She 'Showed Real Hate'
This Mom Starved Her Autistic 17-Year-Old To Death
Death Of Autistic Teen Sparks Homeschoolers Rally At Connecticut State Capital Building