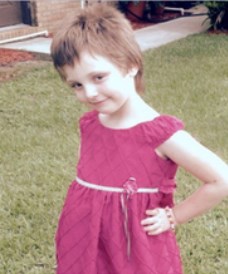 Name: Meredith Jessie.
Died: July 18, 2015.
Age at death: 6.
Cause of death: Stabbed.
Location: Lakeland, Florida, USA.
Disability: Diagnosed (possibly incorrectly) with schizophrenia and bipolar disorder.
Details:
Meredith's mother was afraid that her fiancé was going to leave her. She saw Meredith as an impediment to her relationship with her fiance. Twice she had Meredith hospitalized for psychiatric issues, though it's unknown whether Meredith actually had a mental illness or whether her mother was just obsessed with the idea that she did.
Meredith's mother stabbed Meredith to death; she also killed her father.
Case status:
Cheyanne Jessie (Mother), convicted of two counts of murder, sentenced to life in prison.
Source:
Cheyanne Jessie sentenced to life in prison for murder of father and daughter
Polk jury begins deliberations in murder trial of Cheyanne Jessie, Lakeland woman accused of killing her daughter, 6, and dad
Family wants death penalty for Lakeland woman accused of…