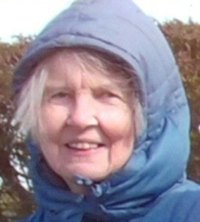 Name: Meryl Parry.
Died: September 2, 2015.
Age at death: 80.
Cause of death: Asphyxia.
Location: Ainstable, England, UK.
Disability: Dementia.
Details:
Meryl's husband allegedly drugged her with sleeping pills, then put a plastic bag over her face and smothered her with a pillow.
Meryl was a retired teacher.
Case status:
Michael Parry (Husband); charged with murder, let out on bail, and committed suicide.
Source:
Murder of Meryl Parry by husband Michael 'could not have been predicted'