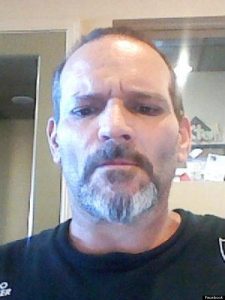 Name: Michael Shane Jones.
Died: January 1, 2014.
Age at death: 48.
Cause of death: Murder.
Location: Stockton, California, USA.
Disability: Diabetes, chronic pain, mobility impaired.
Details:
Michael's roommate stabbed him to death. Together with Michael's girlfriend, he dismembered and tried to burn the body. To police, they claimed that it had been a mercy killing.
Perpetrator: Bryan Scott Cook (Caregiver, roommate), convicted of second-degree murder, sentenced to 15 years to life; Valentina Paz (Girlfriend), pleaded guilty to accessory after the fact, sentenced to 2 years.
Source:
Suspect in dismemberment homicide to go to trial
Dismemberment called 'sympathy killing'
Calif. couple accused of murder, dismemberment of roommate
Victim of bizarre Stockton killing identified
Man sentenced for murder, burning body in Groveland
Inmate suspected in stabbing death
Girlfriend of murdered man sentenced to two years in prison
Michael Shane Jones Allegedly Killed And Dismembered By California Roommates