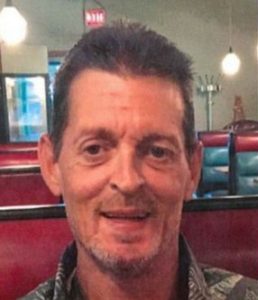 Name: Michael Keene.
Died: November 30, 2018.
Age at death: 51.
Cause of death: Murder.
Location: Hartford, Connecticut, USA.
Disability: Unspecified; work-related injury.
Details:
Michael was stabbed by his daughter, his body stashed in a container for some days before he was found.
He was a retired construction worker who had lived in Florida, and was known for helping people put up storm shutters before hurricanes.
Perpetrator: Jessica Keene (Daughter), charged with first-degree murder.
Source:
Daughter charged with Windsor Locks man's murder
Windsor Locks woman, seven-months pregnant, said fatal stabbing of father was self-defense – Hartford Courant
New details emerge in alleged Windsor Locks murder