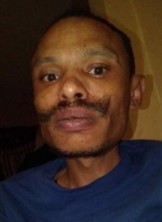 Name: Michael Montgomery.
Died: January 13, 2021.
Age at death: 34.
Cause of death: Stabbing.
Location: Wichita, Kansas, USA.
Disability: Unspecified; wheelchair user.
Details:
When they encountered Michael's cousin, police say he was lying on the road in the middle of traffic and confessed to them that he had killed his cousin; when they searched his house, they found Michael's wrapped body in a crawl space.
Michael's caregiver says he was kind, caring, and often talked about how much he loved his family. "I know how he is, she says, "and how he would tell me, you gotta stay strong. Keep that smile on your face."
Case status:
Jason Payne (Cousin), charged with first-degree murder.
Source:
Affidvait: Man confesses to killing cousin, placing body in bag, inside crawlspace
Wichita cops found slain man's body zipped in bag in basement crawl space: affidavit
Caretaker speaks out after former patient is murdered
Police identify man killed in disturbance at E. Wichita home
Wichita stabbing victim identified, cousin arrested