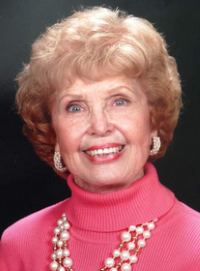 Name: Nada Colleen Bodholdt.
Died: December 31, 2015.
Age at death: 92.
Cause of death: Asphyxia.
Location: Bend, Oregon, USA.
Disability: Congestive heart failure.
Details:
Nada's granddaughter went to her nursing home, put a pillow over her face, and smothered her. Nada's family thought she had died a natural death–until her killer confessed the murder to a counselor and was arrested.
Nada Bodholdt was a professional violinist who played her first solo concerto at age 15; during World War 2, she played in nightclubs to make ends meet. After the war, she married a sailor, played her violin in church, and lived to see her great-grandchildren.
Case status:
Angela Christine Judd (Granddaughter), pleaded guilty to second-degree manslaughter, sentenced to 75 months in prison; conviction overturned; pleaded guilty to manslaughter, sentenced to 5 years, released on time served.
Source:
Bend woman to be released from prison after 2nd guilty plea in grandmother's smothering
Bend woman who smothered her grandmother to death has conviction overturned
Bend woman pleads guilty to manslaughter in grandma's death
Nada Colleen Bodholdt Obituary
Bend woman accused of smothering grandmother, 92
Bend woman accused of murdering grandmother
Woman confessed to smothering grandmother, police say
Bend Woman Confessed to Smothering Grandmother, Police Say
Woman charged with killing grandmother at retirement community
Former Klamath Falls nurse charged with murder
Reported confession to counselor is admissible, judge rules in death of suspect's grandmother
Bend woman pleads guilty to manslaughter in grandma's death
Former Sky Lakes nurse could get 75 months for manslaughter